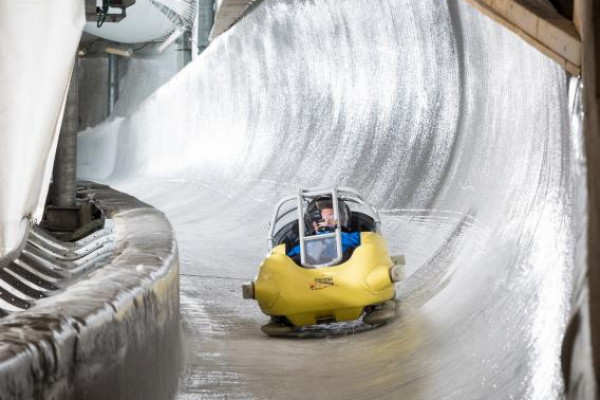 Experience an exceptional and unique immersion in the Olympic world of luge.
Be ready for a solo descent in a streamlined toboggan at around 90 km / h in the Olympic track.
In a semi-recumbent position, with a fantastic view, only you and the track, to fill up on thrills.
Speed Luge is a unique kind of Bobsleigh, only available in la Plagne!
90km / h
Solo run! Just you, your luge and the Track!
Included

We provide the helmet for the descent.

Track vehicules will bring you back up from the bottom, once your run is finished

Not included

Transport to and from the Olympic Bobsleigh Track

Video of you run - this is available to purchase at the Track from and outside company who film every run.

Duration
15 Minutes
Bring along

Warm clothes, gloves, after ski boots or trainers

Participants
Spectators free of charge
Important information

Ski and snowboard boots are not allowed.

No Gropro or cameras are allowed in the Bobsleighs (for security reasons)
Venue
Top of the Olympic Bobsleigh Track
Bobsleigh La Plagne Piste Olympique de la Plagne, Mâcot-la-Plagne, France
Free parking at the top of the Bobsleigh Track (follow the signs for départ de la Piste Olympique de Bobsleigh)
Free inter resort shuttle bus (les charmettes/Piste Olympique de Bobsleigh)
Offered by
La Piste Olympique de Bobsleigh
- La Plagne-Tarentaise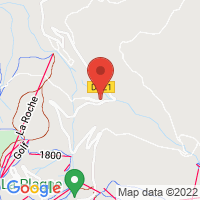 Further information
On your own, lying down, with your feet pointing down the Track, this specially conceived Bobsleigh reaches speeds of up to 90 km / h.
A mix between a Bobsleigh and Luge this specially designed hybrid allows to experience an amzing, unique experience that much closer to the ice than in a Bob Raft or Bob Racing.
Available Tuesday to Sunday